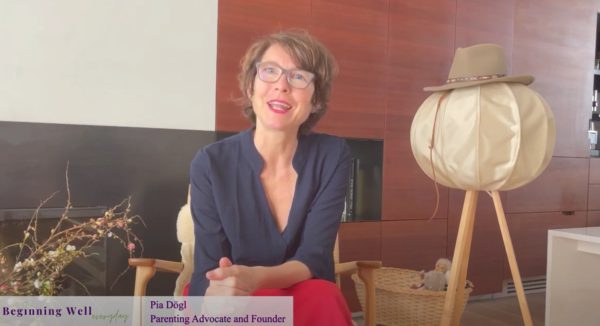 Encouragement for Stressed Parents of Little Ones 0-3
It's VERY common for stressed parents of little ones to feel full of uncertainty and self doubt.
In today's YouTube video, I'm sharing the first of four secrets that helped me begin trusting myself more as a mom. After I share today's secret, I'm going to lead you through a brief self-awareness activity to help YOU discover how you can let go of some of the stress in your own life and begin trusting yourself more as a parent.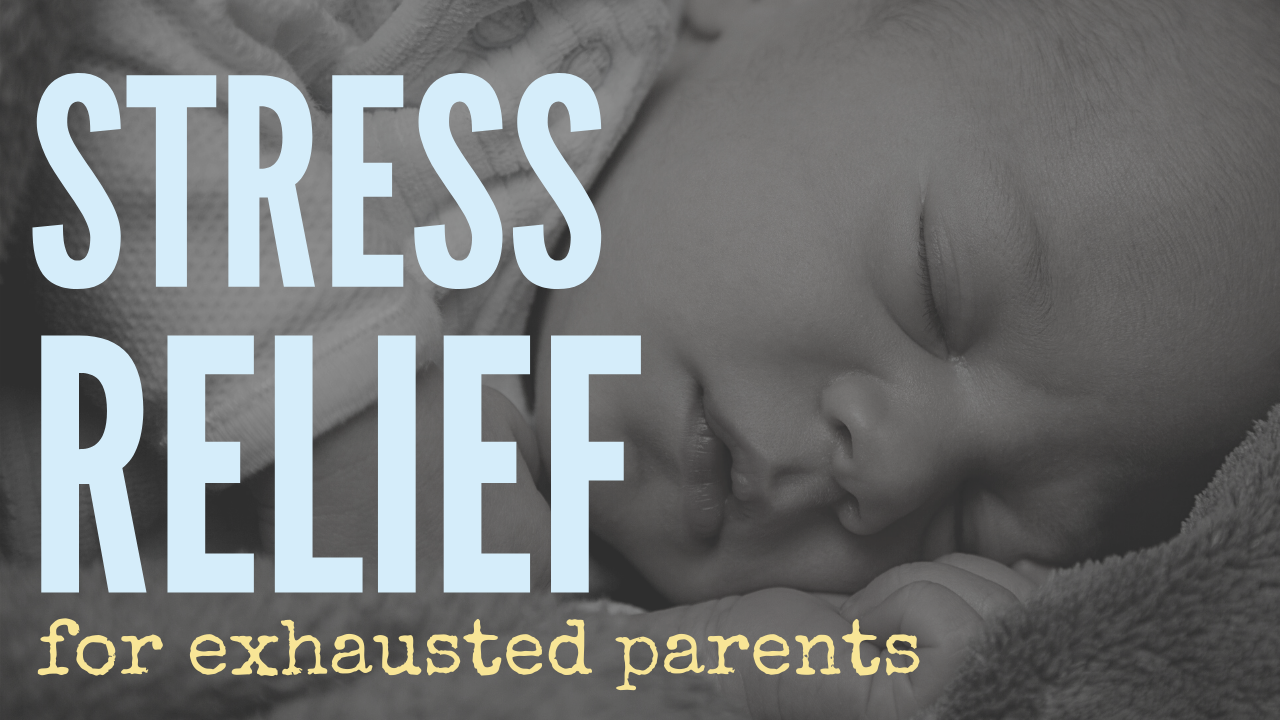 A
If we haven't met before, my name is Pia Dögl, I'm the founder and author of Beginning Well. I'm passionate about empathy, and believe this is the key to healthy relationships with others, ourselves, and especially with our children.
Daily Self-Care is a Gift for Yourself & Your Family
I learned how to trust myself more as a mother through the practice of DAILY Self-care. You probably didn't expect to hear that, right? It's true. I discovered whenever I allowed myself the "luxury" of self-care, I felt more like MYSELF.
When I felt more like MYSELF, I was at peace from the inside out. It was easier for me to have more peaceful and joyful interactions with my daughter and my husband. I slowly discovered, the more OFTEN I practiced self-care, the more at peace all three of us became.
Daily self-care is a gift not only for stressed parents, but for our families as well.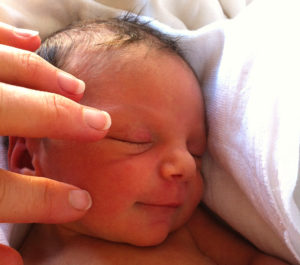 I didn't come to the realization that self-care was THIS important on my own, and it definitely didn't happen overnight.
Learning to be more gentle with myself was a long path and actually took me decades.
Looking back, I would say that for my entire life, until I started my own family, I was very used to holding tension in my body and my mind, so much so, that I didn't even notice it. It used to be difficult for me to fully calm down, relax and be softly open.
I wasn't even aware of how harsh and rude I was being with myself. I just kept pushing my body regardless of how I felt inside.
For example, I used to run every morning. I pushed my body out of the door, no matter if I was tired or not. At that time, everyone used to tell me how healthy I was because I ran so often.
And then around 6 years ago, when I felt totally depleted, I started to hear an inner voice telling me that I had to change something, that I couldn't keep pushing myself like I had been.
I had to make a conscious decision.
Do I want to continue just being guided by my controlling mind, or do I want to become more sensitive, open and gentle with myself?
I decided it was time to be more gentle with myself.
More than during any other time in my life, as a new mother, I needed to show myself empathy.
I allowed myself to NOTICE what I was going through, acknowledge it, and treat myself with more compassion as a result. Step by step, and with the help of an Ayurveda practitioner, I started to understand how to take better care of myself. I learned that there is a big difference between: what was really nourishing my body, and what my mind was telling me is good!
I changed my lifestyle in a holistic way:
Switched my diet from raw food to warm, cooked food

Stopped drinking alcohol and coffee

Changed my daily exercise from running to yoga

Started my day with a simple affirmation before

getting out of bed

rather than checking my email
These changes took time to make, but I slowly started to feel MORE BALANCED and grounded. The tension I'd been accustomed to carrying around melted away and my energy level increased.
Once I had quieted myself, I began to hear my own inner voice more often.
I discovered my inner voice somehow already knew what was right for me AND my daughter.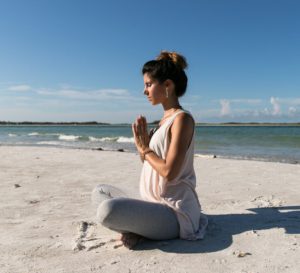 I encourage YOU, as a parent, to be more empathetic with yourself.
Practice self-care. Do something small for yourself every single day. It will quiet your doubts and help you to hear your own inner wisdom. Once you begin listening, you'll notice it guiding you EXACTLY where you're meant to be. Over time you'll begin to TRUST your own parenting style even more.
CLICK OVER to today's YouTube video to do the self-awareness exercise I promised you!
This will help you to start being more empathetic and gentle with yourself. It's a simple 3 question reflection. I suggest you pause the video to get a piece of paper or a journal and something to write with. I've found that physically writing down your answers will help you become more aware of what's going on inside you. Feel free to stop the video after each question to spend some more time for your self-awareness reflection.
I'd love to hear what you learned during this exercise! Send me your thoughts via email.
Please Join Me in My Upcoming Webinar for Stressed Parents:
"How to Include Daily Self-Care Into Our Busy Lives"
Thursday, March 4th 11:30 – 12:30 PST
During the webinar, I'll share practices that can help you in just a few minutes a day,
to maintain stability in your family life and to stay connected with your deep inner wisdom.
If you have not already, I invite you to start your free trial for Beginning Well Everyday, our nourishing community for parents of little ones ages 0-3. You'll find a wide range of self-care activities for parents, joyful activities to do with your little ones, and answers to parents' most frequently asked questions from early childhood development experts, health professionals, caregivers and parents just like you.